DOMO, the new LAMP LED downlight with high visual comfort (UGR <19)
06.03.2012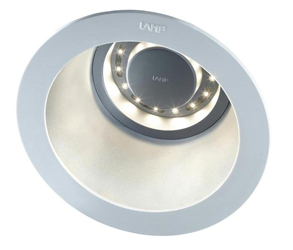 With its timeless, minimalist design, DOMO, the LAMP built-in downlight series is designed solely with high-performance LEDs and results the ideal solution for general, efficient and comfortable lighting which is glare-free (UGR <19) at offices, hotels, restaurants, commercial spaces etc.
DOMO has a white lacquered aluminium injection ring with lower reflector made of high-purity aluminium and upper reflector made of metallised polycarbonate. It has in-built equipment, a replaceable LEDs module and passive cooling with an injected aluminium dissipator for optimum thermal management (50.000 hours service life).
Models with luminous flows of 1.000, 2.000 and 3.000 lm are available with warm white LEDs (3.000ºK and Ra>80), adjustable and non-adjustable. Also available in dynamic light with warm white LEDs (3.000ºK) and cold white LEDs (6.000ºK) which simulates the natural light of the day cycle. It offers the option with or without "trimless" frame. Accessories include opal or transparent glass providing it with IP54.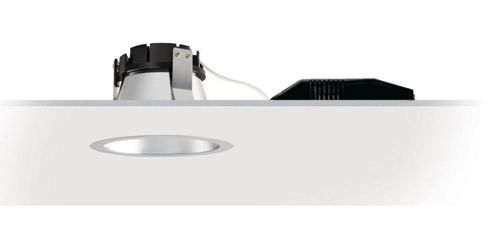 With LAMP, LED quality and high technology (5-year warranty) are available to the most demanding professionals.